Complete the exterior look of your Cinco Ranch, Texas, home or business with a solid, safe and secure fence professional constructed and installed by Best Fence Company. Whether you prefer a wood fence, chain link fence, cap and trim fence or iron fencing, Best Fence Company is the place to turn for exceptional quality and value for a Cinco Ranch fence building and installation. Put the finishing touch on your Cinco Ranch property with a fence built and installed by our expert team of Cinco Ranch fencing experts. Contact a member of our fence repair and installation team today to discover the wide range of designs, styles and options that will fit your budget for your new fence.
Best Fence Company: Strong, Secure and Great-Looking Fences for Cinco Ranch, Texas
Our highly experienced team of fence repair, construction and installation specialists will help you select the perfect fence for your home or business in Cinco Ranch, Texas. We are experts in understanding requirements and specifications of local zoning requirements for Cinco Ranch and can help you choose from the hundreds of types, options, materials, colors and styles to make your residence or commercial property look great.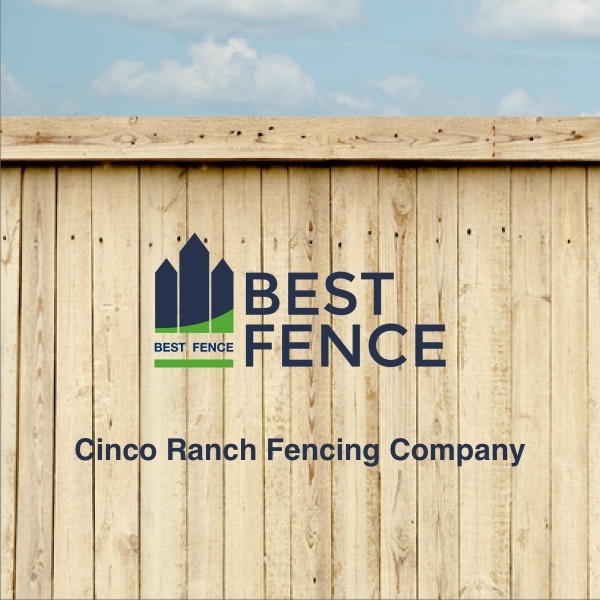 We Deliver Long-Lasting Quality in Fencing for Cinco Ranch
We know what fences are up against as far as climatic conditions in Texas. Fences often take the brunt of the weather, protecting your yard and property. The fence repair, fence installation and fencing experts at Best Fence Company are ready to review your requirements and offer excellent options for fencing to truly enhance your property. Get in touch with our fence design team to review the many types of wood fences, chain link fences, cap and trim fences, good neighbor fences and iron fences.
Best Fence Installation for Cinco Ranch and Metro Houston
Best Fence Company builds, installs and repairs solid, secure and great-looking fences for homes and businesses in Metro Houston and Cinco Ranch, Texas, including the surrounding communities of :
Expert Repair and Installation
A well-constructed and professionally installed fence will significantly enhance your Cinco Ranch property, upgrading its value, adding more style and maximizing its security and privacy. A new fence provides added benefits, including property beautification, wind protection and sound barrier qualities. Get the most from your new Cinco Ranch fence installation by connecting with Best Fence getting in touch with us. We believe in transparent pricing. Contact us for a free consultation and estimate today!