When you have decided to move ahead with your residential fence installation project, contact the home fence installer for Sugar Land, Texas—Best Fence Company. We know that once home owners make a decision to have a fence installed, they want a responsive fence contractor to complete the work professionally and on time and on budget. Best Fence Company provides homeowners with high-quality fence installation while keeping the quoted estimated time of completion and budget into consideration.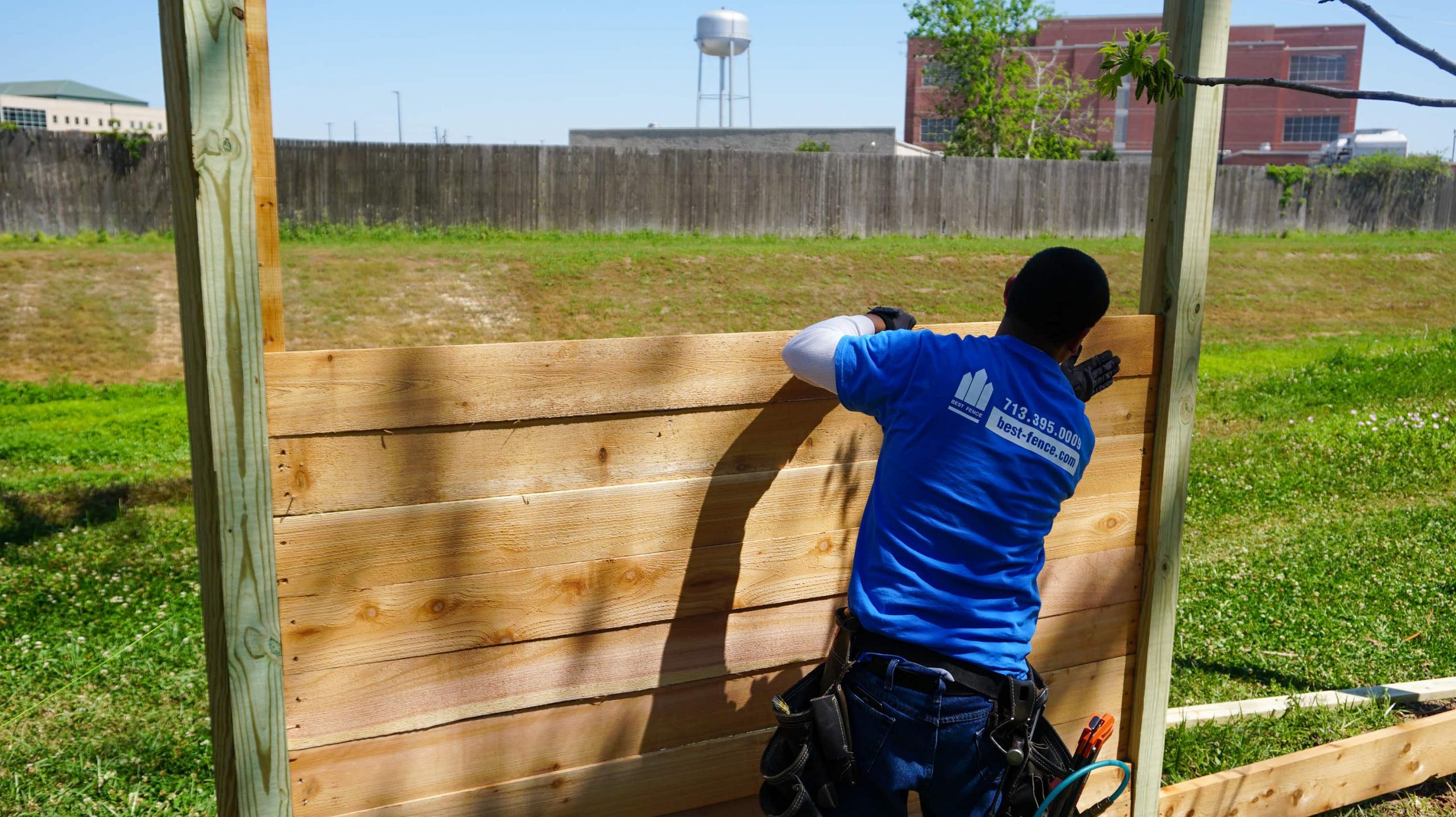 Leading Sugar Land Fence Installer
We are the leading Sugar Land installer of great quality fencing of all categories, including wood fences, chain link fences, cap and trim fences, and good neighbor fences. We are fully licensed, bonded and insured, and can handle any residential fencing project, big or small. We use top-quality materials and components for our fences. Our highly experienced fencing installation technicians are skilled at fabricating and installing high-quality, secure and beautiful fencing that will enhance the aesthetics, security and value of your home. We build and install fences for perimeters, front yards, back yards, enclosures, and small and large areas for residential properties in Sugar Land. We will provide you with a fencing solution that provides safety, security, privacy while enhancing your home with a great-looking custom fence design. Meanwhile, we commit ourselves to your complete satisfaction with your new fence. That is how we maintain our top-ranking position in the residential fence installation business.
Contact Best Fence Company, Sugar Land, for Residential Fence Installation
Call us today to speak with a Best Fence Company fencing expert who will provide excellent fence options to enhance your home and help you select the absolute best fence that will match your requirements. We offer free estimates of your residential fence project. We are available to meet with you to review various types, styles and materials for residential fencing. Plus, we will provide to you a free quote.