When the time arrives to upgrade or replace your home's fence, contact the residential fence replacement experts—Best Fence Company, Sugar Land, Texas. Our customers know that when their home's existing fence has reached the end of its useful life, using a reputable residential fence replacement contractor is the right way to go. Our clients have experienced the responsiveness, reliability and value that Best Fence Company has provided to them.
Fences can be knocked down by high winds, destroyed by devastating storms or less dramatically, deteriorated by years of exposure to the elements. When a fence is no longer structurally sound, it not only becomes an eyesore, but a potentially dangerous and costly liability on your property. Call our residential fencing replacement team for a consultation to evaluate the condition of your existing fence and discuss great options for replacing it with a Best Fence Company installed fence solution.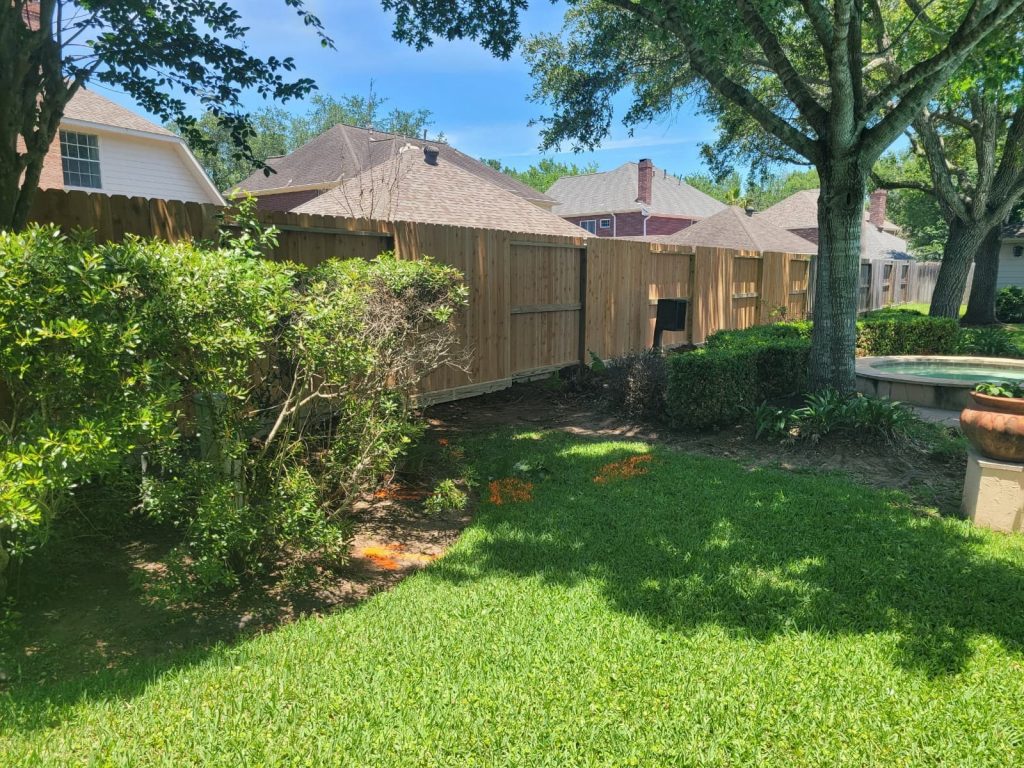 Options for Residential Fence Replacement
Let our residential fence replacement experts help you find the best solution for replacing your home's fence. We can replace your existing fence with a wood fence, chain link fence, cap and trim fence, or a good neighbor fence. We have solutions that incorporate modern design, while considering how high, durable and secure your fence requirements are. Besides planning a great fence replacement, we will remove and property dispose of the existing fence and install the replacement fence.
The Best Fence Company Difference
We are the leaders in residential fence replacement and offer significant advantages over other companies in our field. Discover what our customers have already found—the Best Fence Company difference for residential fence replacement services:
Expert residential fence construction, installation and repair.
Fully licensed, bonded and insured.
Free estimates
Fast response.
Contact Best Fence Replacement Company, Sugar Land
For good solutions for replacing your old fence, call the fence replacement professionals—Best Fence Company, Sugar Land, Texas.