Selecting the type of fence that fits your property and needs perfectly is the first step to a successful fence installation and replacement project. The fence building experts at Best Fence Company, Sugar Land, Texas, are available to discuss the wide variety of fence types that would complement your residential or commercial property. We are experienced at evaluating the characteristics of the buildings, environment and budget to help you determine which types of fences would be a great match for your property. When you need a highly responsive and experienced fence-building contracting company for your fence installation or replacement project, choose Best Fence Company. We have a wide variety of types of fences from which to select.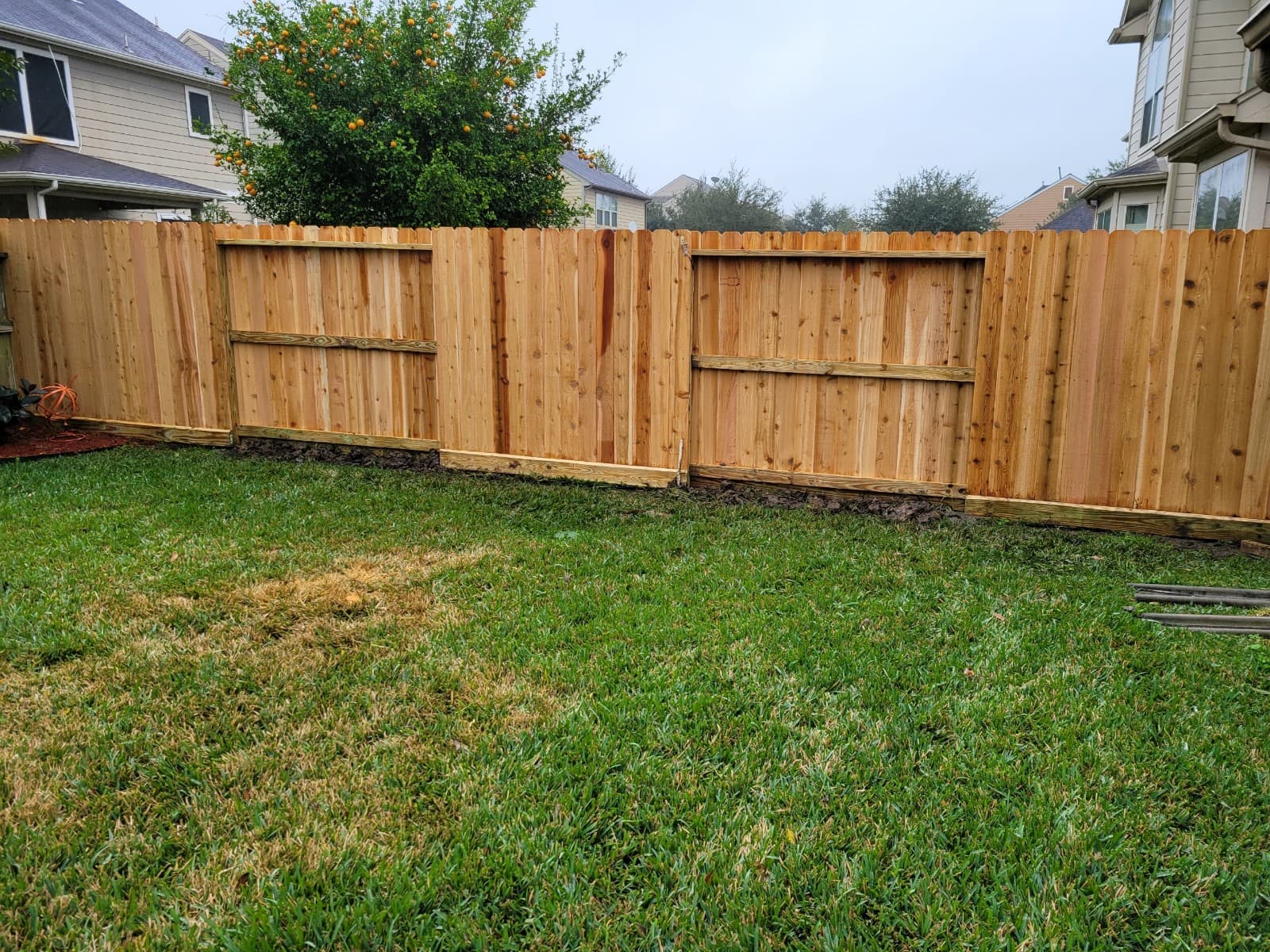 Wood Fences
Wood fences offer a classic and effective fence to enhance security, privacy and beauty. Since wood can be sized to nearly any dimension, wood fences offer a remarkable opportunity for customization to complement the home or buildings on the property. Plus, wood fences are affordable, strong and can be painted in any color to add charm and beauty to a property. Wood fences also look great and can certainly boost the value of your real estate.
Chain Link Fences
Chain link fences are some of the most common fence types built today. The advantages of chain link fences are many, such as affordability, strength and low-maintenance requirements. Some property owners consider the fact that chain link fences are see through and do not impede sunlight or wind to be significant advantages, too. While chain link fences can be climbed and cut through, and while they are institutional looking, chain link fences are a practical, sturdy fence option.
Cap and Trim Fences
Cap and trim fences have a vertical board picket panels with fence posts installed at regular intervals with capping trim on the top of the fence and sometimes on the bottom as well. While cedar is commonly used, other materials are available. A cap and trim fence is a strong fence, aesthetically pleasing and durable, but may cost more than some other types of fences.
Good Neighbor Fences
A good neighbor fences can be an attractive addition to your yard and neighborhood. The name stems from a cooperative project with neighbors to install a fence where each neighbor benefits from the good neighbor fence.  This types of fencing builds a comfortable boundary with your neighbors and commonly uses a slatted construction that provides safety and security while allowing air flow and conversation through the good neighbor fence.
Contact Best Fence Company, Sugar Land
When you are ready to discuss your next fence project, talk to the fence-building professionals at Best Fence Company, Sugar Land, Texas, to review all of the great options you have for fence types. Call us now.