Chain link fences can be the most useful and effective fencing options available for your property based on your needs. Chain link fencing is long-lasting, affordable and super strong. Home owners and business owners alike should know that chain link is not only available in the popular metal finished look, but in a wide assortment of colors and gauges. Materials are available in aluminized, galvanized and vinyl coated finishes  Privacy slats in a variety of colors are available for insertion into the fence for near 100-percent privacy. A chain link fence can be built at varying degrees of height, too. Contact the chain link fencing experts at Best Fence Company, Sugar Land, Texas, for help reviewing your options for chain link fences.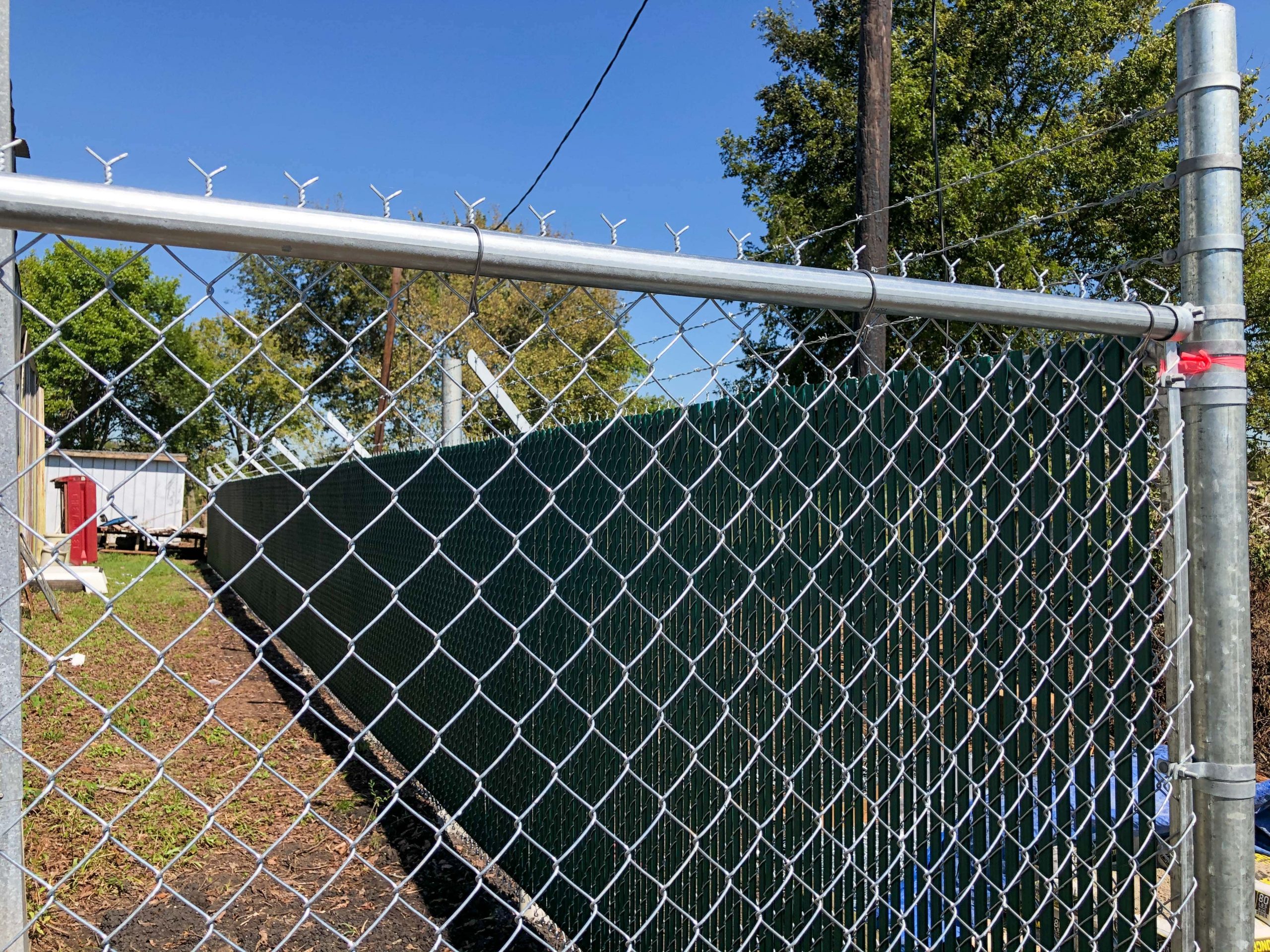 Sugar Land Chain Link Fence Installation
Applications for Chain Link Fences
Chain link fence has a woven metal wire often with a diamond pattern, which is a great option for a fence when you require security but not privacy. Chain link is a good solution for animal enclosures, businesses, homes, institutions, parks, race tracks, schools, security areas, sporting venues, vehicle storage yards and many other types of properties.  
Chain Link Fence Installation
We provide expert chain link fence installation services to build your chain link fence to demanding specifications. Property owners have discovered just how strong, durable and budget-friendly chain link installations can be. When you do not require privacy, but want the safety and security of a solid fence, a chain link type is a great match. We offer standard chain link fence installation and custom installation to fit any parameters required.
Chain Link Fence Repair
Our experienced chain link fence repair team can repair corroded fencing with specially designed paint for the application. We can also fix bent or missing posts and repair holes in the mesh portions of the fence.
Chain Link Fence Replacement
Replacement of a chain link fence involves removing the existing fence and installing posts into the ground. Rolls of chain link fence are attached to the posts. Let our trained professionals replace your chain link fence.
Contact Best Fence Company for All of Your Chain Link Fence Needs
For professional chain link fence repair, replacement and installation needs, contact Best Fence Company, Sugar Land, today.