Wrought Iron Fencing for Sugar Land, Texas
Wrought iron fencing provides the perfect combination of durability, security and classic style to your home or business in Sugar Land, Texas. With its solid construction, value-added benefits and visual flair, iron fencing can add that extra definition to your property no matter if your home is of French, colonial, Victorian, ranch or contemporary style. Achieve a one-of-a-kind look with a high-degree of security and aesthetics in mind with custom or prefabricated wrought iron fencing and security gates designed, built and installed by Best Fence Company of Sugar Land.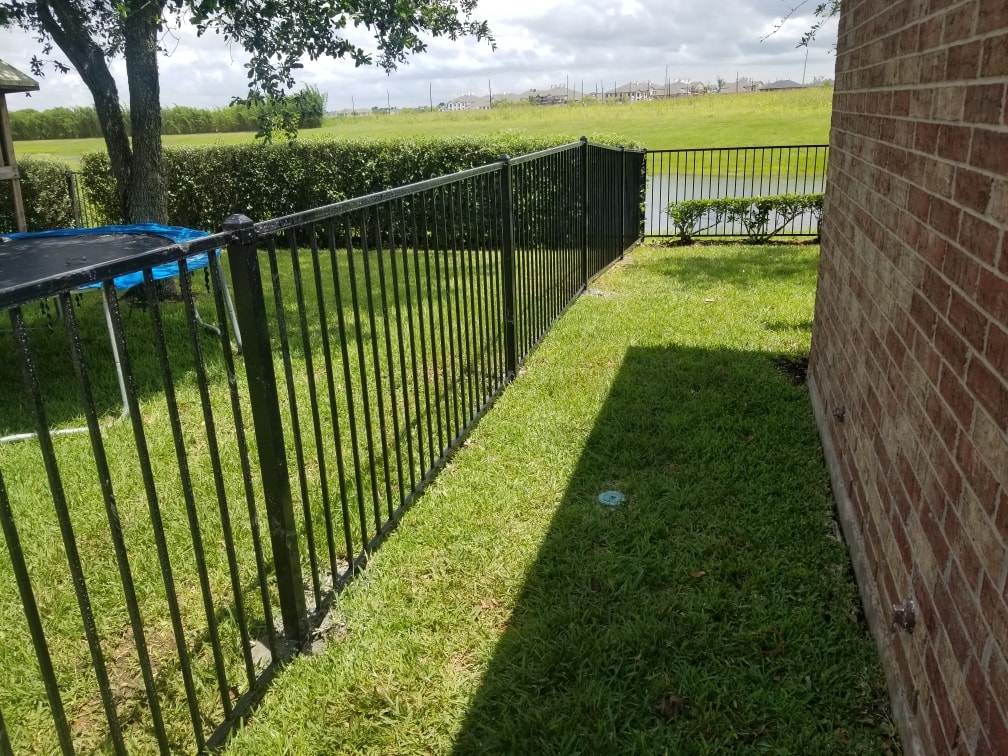 Wrought Iron Fence Repair
If your wrought iron fence is corroding, falling apart or missing components, get help today. Our team offers quick and affordable wrought iron fencing repair that will make your iron fence look just like new. Whether your fence needs repair of sections, rails, posts, pickets or other components, we can help. And, if parts of your wrought iron fence are damaged or missing, our technicians can install and weld new parts and finish them to exactly match your existing fence.
Wrought Iron Fence Replacement
Wrought iron fence replacement is easy when you team up with the experts—Best Fence Company of Sugarland, Texas. We can replace sections or the entire fence line to its vintage specifications or with a new design of your choosing to maximize the curb appeal of your residential or commercial property.
Wrought Iron Fence Installation
Enhance your home or business with a beautiful wrought iron fence installation—either long-lasting prefabricated or custom-made to your design preferences. Our expert team will build and install a wrought iron fence that will increase the value of your property, plus improve your privacy, security and wellbeing.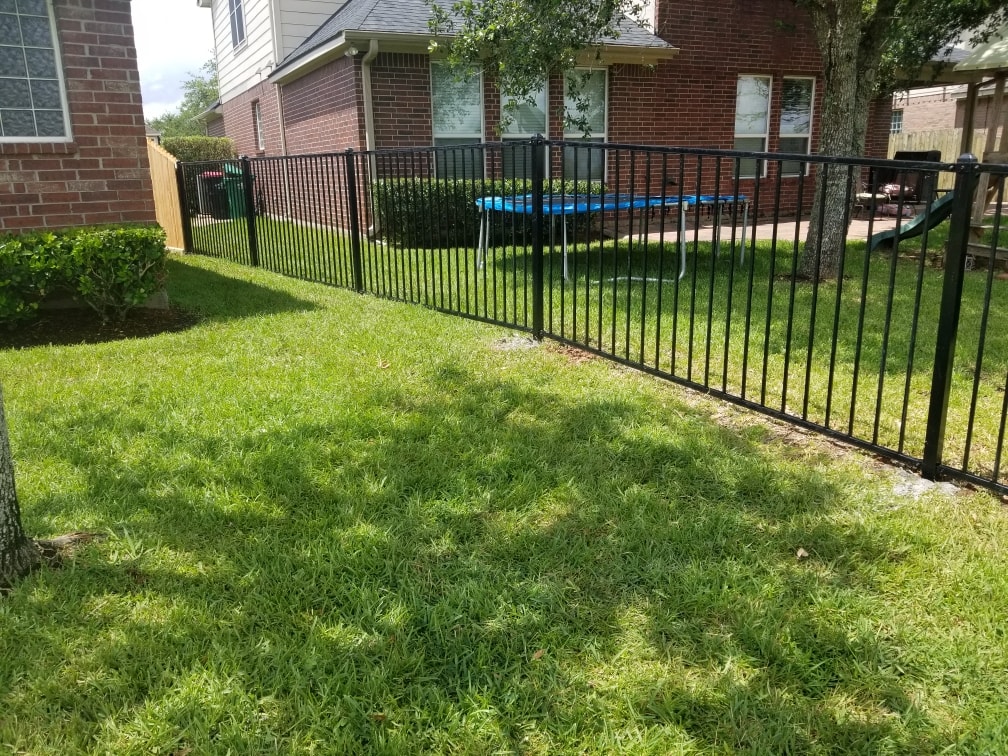 Wrought Iron Fences by Best Fence Company
Enjoy the longevity, simple maintenance and sophistication of professionally designed, fabricated and installed iron fences and gates for your home or business. Wrought iron fencing and gates provide a solid delineation around property lines, swimming pool, yards, pet areas, play areas, driveways and walkways. Iron fencing is immensely strong and allows for ornamentation and complicated, beautiful geometric design. Best Fence Company builds, installs and repairs a wide range of ornamental iron fencing and gates for residential and commercial properties in the Metro Houston and Sugar Land area, including the surrounding communities of :
Expert Repair and Installation of Wrought Iron Fences and Gates
Our team can replace structural and decorative components such as spires, panels, pickets, posts, columns, rails, finials and brackets in any wrought iron fence and gate needing repairs. We use wrought iron fence components that are galvanized, powder-coated, finished and inspected to high-precision specifications for a lifetime of use to protect and distinguish your home or business. We can help you coordinate the colors, sizes and decorative features to achieve that perfect look for your residential or commercial property. Plus, we can build your wrought iron fence onto masonry, brick or block walls to create a unique appearance.
Repairs to existing wrought iron fencing and gates are our specialty. Our team of expert craftspeople can make repairs to compromised sections of fence or gates, restoring the security and great looks to your existing fences and gates.
Turn to Best Fence Company for High-Quality Iron Fence Construction and Installation
Contact a member of our team for helpful recommendations on what styles, dimensions, colors and finishes of wrought iron fencing would work well for your home. And, if you need an iron gate or section of your iron fence repaired or replaced, we can help you with that, too!