Best Fence Company – Serving Sugar Land & Greater Houston
Best Fence Company, Sugar Land, Texas
Best Fence offers residential and commercial fencing services for the following areas:
Just got my fence done by Best Fence. The team was very professional and efficient, highly recommended.
Phil Schearer
May 4, 2021.
Great service and one of the better prices I found in spring of 2021. Crew was on time, hard working and relentless in their determination to give great results. A 3 man crew banged out about 500 ft of cedar fencing in 2 1/2 days, complete with new posts, cross ties, 1000 pickets, 300 ft of cap & trim and 4 gates. Love the results and I'd highly recommend Best-Fence for your project
robert leon
April 23, 2021.
Best Fence replaced out existing fence. Workmanship was really high quality. We also had them build a custom fence around our pool equipment. No design just the ask to build something to hide it and what they came up with was fantastic. Better than I would have hoped for. Tiffany is very responsive and showed up on site to make sure we got what we were looking for. I would recommend and use again if the need arises. Top notch from quote to install.
Clif Peabody
April 22, 2021.
You have gotten me in trouble with my wife with your to the second promptness - she expected the same from me! Your quality work is outstanding. Your employees obviously are experienced and efficient in their work. I will be contacting you for any additional fence work. The very best to you and your crew.
Tammie Thomas
April 12, 2021.
On time, quality work, excellent customer service. I would highly recommend.
Brooks Boyd
December 16, 2020.
Tiffany delivered as promised. Excellent work by them. I had a badly damaged fence and they replaced it in a day. I would highly recommend them to anyone looking To repair or replace a fence.
Rhyan Mays
July 18, 2020.
Tiffany at BEST FENCE does business well. Lowest of my 6 estimates, her crew showed up on time and finished before their estimated time. She and her team very professional and are well communicators. It's always nice to find a business that will do what they say. Thank you Tiffany and Best Fence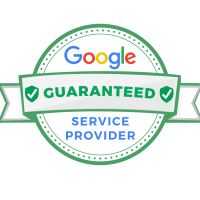 Contact Best Fence Company, Sugar Land
If your are considering a fence for your home or business and would like professional recommendations on the types of fences that would suit your property, give us a call. We would be happy to provide great options for style, security and budgetary considerations.