When the fence at your home needs repairs, trust the Sugar Land residential fence repair leaders—Best Fence Company. We provide quick-response service when you need help fast, such as after a storm when your property and fencing has sustained damage.
Common Sources of Residential Fence Damage
Fencing bears the brunt of severe weather, environmental affects and man-made damage. Some of the most common sources of fence damage are:
Hurricanes.
Thunderstorms.
Wind storms.
Falling trees and branches.
Vehicle crashes.
Rotting, rusting and general deterioration.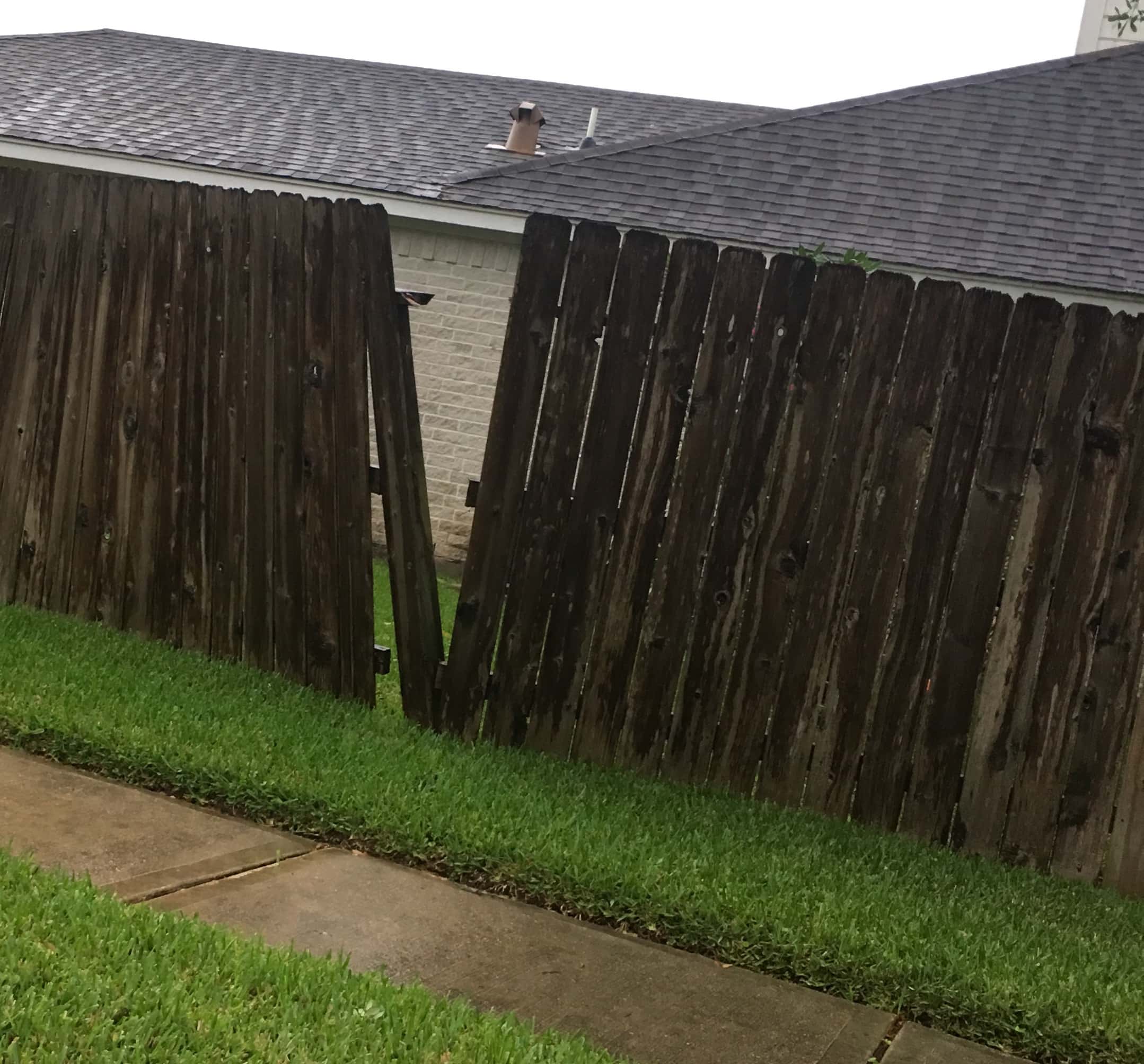 Common Types of Fence Repair
Fences are usually the first line of defense for your property, yards, home and garage. Even well-built fences face a barrage of weather-related, environment-related and man-made-related forces that can weaken, deteriorate and destroy residential fences. Fences can begin to sag or lean if they are not maintained correctly. Panels, hinges, gates can sag, beginning a downward spiral for the stability of the fence. Vehicles can strike fences, causing minor damage or destroying whole sections of residential fencing.
There can often be additional problems with your fence, including its location on the incorrect property line, damage to underground utility lines, non-compliance with local building codes and other issues. If you are not sure what to do with your problem fence, contact the Sugar Land residential fence repair experts at Best Fence Company to discuss mitigation options for the most viable solutions.
Contact The Best Sugar Land Residential Fence Repair Company
Best Fence Company, Sugar Land, Texas, provides homeowners with solidly built and professionally installed fencing of all kinds, styles and materials. We also maintain and repair all categories of fences, too. If you need an emergency repair following a storm, call us. If you are experiencing an ongoing problem with your fence, we can discuss that with you to review the best options for a solid repair. Call us today.