Looking for the Best HOA Fencing Company?
HOAs across Metro Houston and Sugar Land, Texas, rely on Best Fence Company for repairing, replacing and installing great-looking high-performance fences. The design, build and repair team at Best Fence Company works closely with homeowners associations to provide expert fencing solutions that meet the HOA specifications, aesthetic requirements and budgetary needs of Homeowners Association. From wooden fences, chain link fences, cap-and-trim fences, iron fences and good neighbor fences, Best Fence Company provides expert HOA fencing solutions. Whether a section of fencing needs repair or an entire fence needs replacing, our project managers work with HOA boards to deliver the exact requirements for any fencing project needs and complete the work within the budget and on schedule.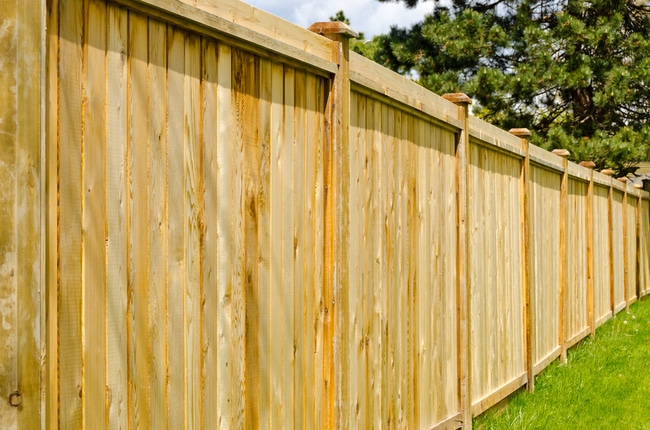 Teaming Up with Sugar Land & Greater Houston Home Owners Association for High-Quality Fencing Projects
Setting a HOA fencing project in place is easy when you team up with Best Fence Company, serving communities across the Metro Houston Area and Sugar Land, Texas. Our project managers and team members consult with home owners associations, HOA board members and property owners to create a work plan to deliver an HOA fencing solution that meets HOA, zoning and technical requirements, while creating the perfect look and performance requirements for the HOA property while keeping in budget and deadlines for completion.
The HOA fence contractor team at Best Fence Company designs, constructs, installs and repairs all types of home owners association fences, such as:
Your HOA Fencing Partner in Sugar Land & Metro Houston
Best Fence Company, the area's leading HOA fence company, is highly experienced in working with home owner associations and understands the policies, procedures and requirements HOAs are required to follow for properties in Metro Houston and Sugar Land. Our HOA fencing team will assist you in selecting which kinds of fencing will meet the design, style and functionality for your homeowners association property. Our HOA fencing consultation experts will help you find the right type of fence for a new property, fencing upgrade or a perfectly matched section for a repair of an existing HOA fence. Best Fence Company works with HOA communities throughout Metro Houston and Sugar Land, including:
Fence Building, Installing and Repairing for HOAs: Best Fence Company
Now you have an expert HOA fencing consultant on your side to design, build, install and repair fencing for your homeowners association property in Metro Houston and Sugar Land. Contact Best Fence Company for a free on-site consultation and estimate for your HOA fencing project today.